Description
The Mesa Chamber of Commerce has partnered with Copa Health to present Alex Boyé's Bend Not Break suicide prevention concert at the Mesa Amphitheatre!
The event will feature mental health professionals, behavioral health experts, and more all to raise awareness and provide resources for suicide prevention. Get FREE Tickets Here.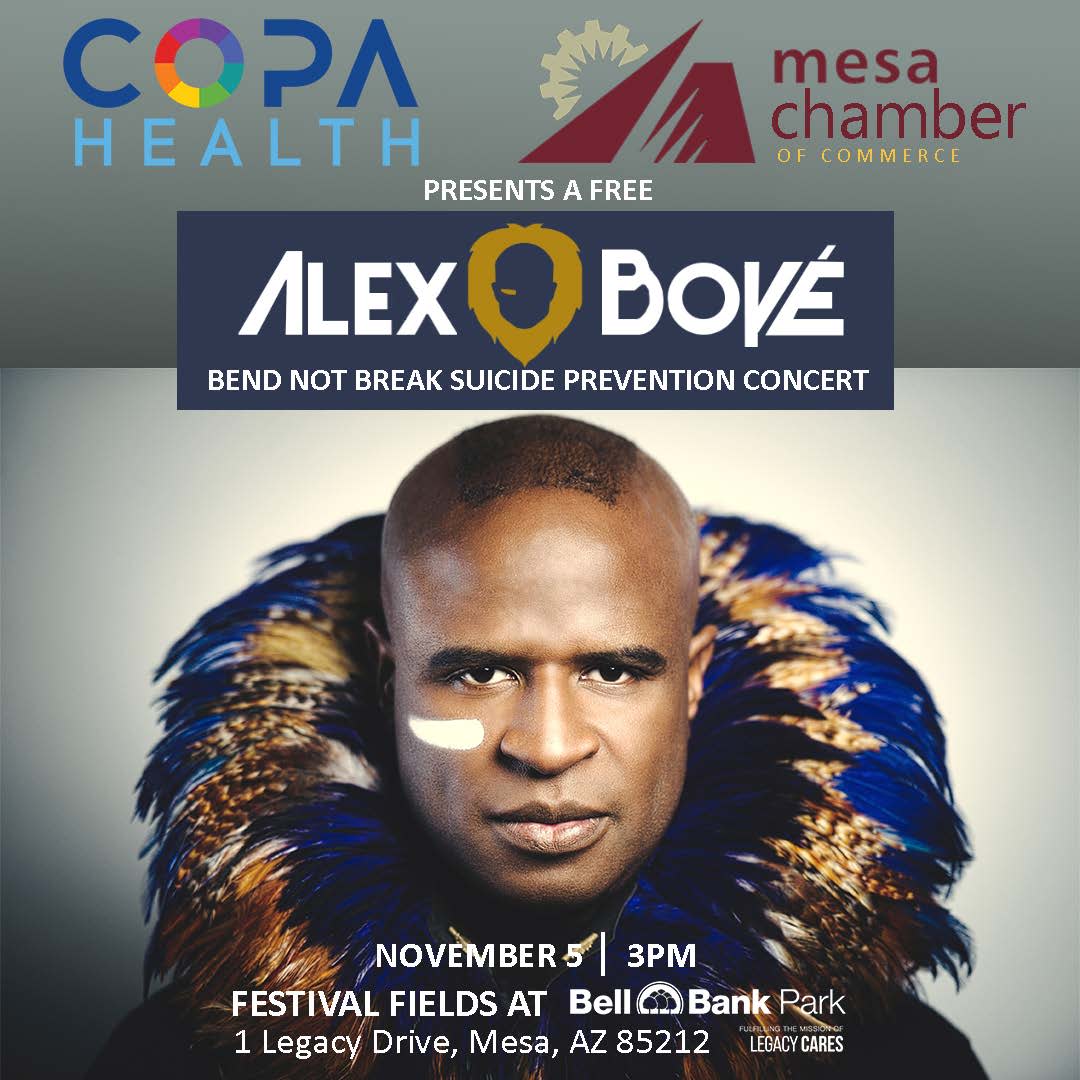 Alex Boyé is truly a multicultural, multigenerational, global artist! With over 1 billion views on his YouTube channel, Boyé's diverse blend of African-infused pop music and vibrant dynamic visuals have captured a loyal legion of online followers turning him into a viral sensation!
Volunteers are needed to support suicide prevention. Volunteer now!
About Copa Health:
In 1957, nine families came together to form an organization to advocate for those with special needs. Through the years, our services have expanded to include not only intellectual and developmental disabilities, but also mental health issues, housing, veterans' services, elder care, family support, integrated primary care, case management and psychiatric care.
We have never wavered from the vision of those original nine families and continue to be guided by our six values. Through this commitment we transform lives through passion, innovation and action.
The Copa Health staff is dedicated to providing world-class educational, therapeutic, rehabilitative and social services to children and adults with developmental, physical and behavioral health challenges. Visit them!