Happening at the MAC-June 2022
Happening at the MAC-June 2022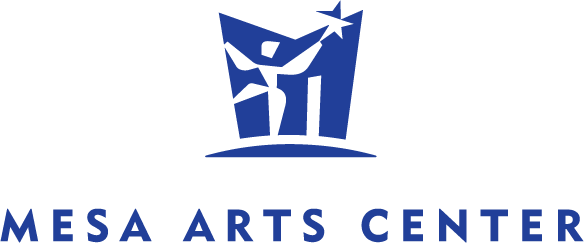 FOR IMMEDIATE RELEASE
April 11, 2022
Contact: Ashlee DeMartino
O 480-644-6620 C 480-387-0442
Ashlee.DeMartino@MesaArtsCenter.com
Happening at the MAC
June 2022
MESA, AZ- Mesa Arts Center's June 2022 calendar of events brings exciting live performances, art exhibits, concerts, festivals and events. Please let me know if you would like to set up interviews, schedule a live shot or come and cover an event.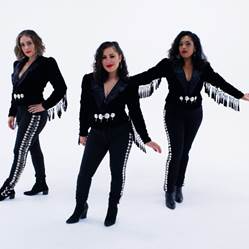 Flor de Toloache
JUNE 2, 2022
THURSDAY 7:30 PM
$35 - $45
Latin GRAMMY-winning, Flor de Toloache is one of the finest all-female mariachi groups on the planet. The group began as a trio named for the delirium-inducing Mexican flower used as a love potion for generations. As it has grown in notoriety, the band has expanded to as many as ten members depending on the setting, forming a truly global ensemble with musicians hailing from Mexico, Puerto Rico, Dominican Republic, Cuba, Australia, Colombia, Germany, Italy, and the United States.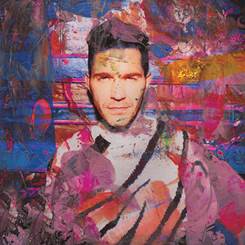 ANDY GRAMMER
The Art of Joy Tour
JUNE 4, 2022
SATURDAY 8:00 PM
$40 - $60
Multiplatinum troubadour Andy Grammer continues to engage, energize and empower audiences with stomping stadium-size pop anthems meant to be shared at full volume. His observations and affirmations pick you back up when you need it, affirm your potential and encourage you to keep going. His catalog consists of numerous bona fide hits, including the quadruple-platinum "Honey, I'm Good," platinum singles "Keep Your Head Up," "Fine By Me," "Don't Give Up On Me," "Fresh Eyes," "Good To Be Alive (Hallelujah)," gold single "I Found You," and the gold albums Andy Grammar and Magazines Or Novels. He has quietly generated billions of streams and lent his music to films such as Five Feet Apart. When "Don't Give Up On Me" soundtracked ESPN's 13th Annual V Week for Cancer Reach, he garnered a Sports Emmy for Outstanding Music Direction and a Clio Award.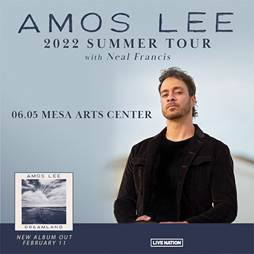 AMOS LEE
With Special Guest Neal Francis
JUNE 5, 2022
SUNDAY 7:30 PM
$35 - $99.50
With one foot in the real world and the other in a charming dimension of his own making, Amos Lee creates the rare kind of music that's emotionally raw yet touched with a certain magical quality. Lee's US tour shares, Galvanizing Ode To Perseverance "See The Light" the uplifting and joyous original "See The Light," the Billboard chart-topping artist's latest look at his upcoming new album Dreamland. The song finds Lee courageously opening up about struggles with isolation ("when I fall off the map / disappear without a trace") and panic attacks ("when I can't breathe in / and I'm falling out of line") and the mantras he's leaned on to overcome - see the light...hold on.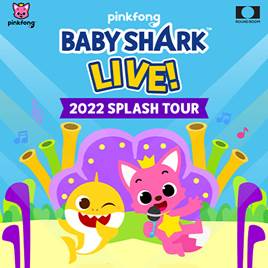 BABY SHARK LIVE 2022
Splash Tour
JUNE 11, 2022
SATURDAY 2:00 PM
$31.50 - $71.50
Take an adventure into the sea with Baby Shark as he joins up with his friend Pinkfong to sing and dance through some of your favorite new and classic songs! Baby Shark Live! is a state-of-the-art enchanting kid spectacular. In this one-of-a-kind concert experience young fans will be dancing in the aisles as Baby Shark and friends, go on fun adventures to learn and meet new friends! Some of the hit songs include Baby Shark, Five Little Monkeys, Wheels On The Bus, Jungle Boogie and Monkey Banana Dance! Children under 2 years old do not require a ticket to sit on a parent's lap, but all other customers do.
DONUT MEDIA LIVE
JUNE 12, 2022
SUNDAY 8:00 PM
$29 - $59
Donut Media has taken the world over for talking about cars and occasionally working on them, sometimes without breaking them. Six million YouTube subscribers is not nearly enough validation so this June they're piling in a bus and taking to the stage for a five-city WORLD TOUR across the southwestern United States. For the first time ever you can join James, Nolan, Zach, Jeremiah and Justin for ninety minutes of insanity influenced by their STREAMY AWARD WINNINGTM YouTube content. There will be history stuff, science stuff, comedy stuff, tons of audience participation stuff and exclusive merchandise. Everything you love about Donut but LIVE in the same building as you and your friends. Come join the entire Donut crew for what will hopefully be a night to remember.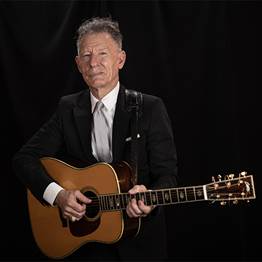 LYLE LOVETT AND HIS LARGE BAND
JUNE 16, 2022
THURSDAY 7:30 PM
$40 - $125
A singer, composer and actor, Lyle Lovett has broadened the definition of American music in a career that spans 14 albums. Coupled with his gift for storytelling, the Texas-based musician fuses elements of country, swing, jazz, folk, gospel and blues in a convention-defying manner that breaks down barriers. Whether touring as a 'Duo' or with his 'Acoustic Group' or his 'Large Band,' Lovett's live performances show not only the breadth of this Texas legend's deep talents but also the diversity of his influences, making him one of the most compelling and captivating musicians in popular music. Since his self-titled debut in 1986, Lyle Lovett has evolved into one of music's most vibrant and iconic performers. Among his many accolades, besides the four Grammy Awards, he was given the Americana Music Association's inaugural Trailblazer Award and was named Texas State Musician. His works, rich and eclectic, are some of the most beloved of any artist working today.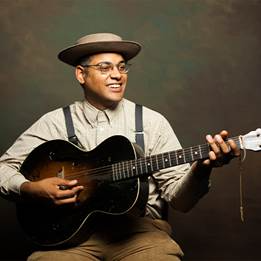 DOM FLEMONS
JUNE 25, 2022
SATURDAY 7:30 PM
$11
Part of the Mirage Summer Music Series
Get all 10 Mirage shows for $100!
Dom Flemons, GRAMMY Award Winner, Two-Time EMMY Nominee and 2020 U.S. Artists Fellow is a songwriter, multi-instrumentalist, producer, actor, slam poet, music scholar, historian and record collector. He is an expert player on the banjo, guitar, harmonica, jug, percussion, quills, fife and rhythm bones.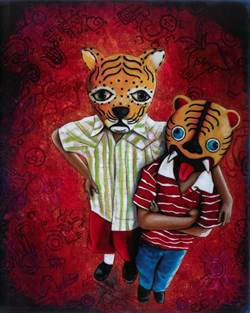 Mesa Contemporary Arts Museum
May-August 2022
Summer exhibitions include Monica Aissa Martinez's Nothing In Stasis, depicting the intricate structures and complex diversities of living organisms. Laloland a retrospective exhibition of Lalo Cota's Chicano low-rider culture and Mexican folk art-inspired work from the last 20 years. In Choice Cuts Lanner Tanner reexamines how advertisers have historically reinforced hierarchical power structures that exiled women to domestic spaces and men to industry. Somos Southwest highlights the private collection of Chicano Art from the last five decades from the Judson C. Ball and Nancy Sue Ball collection. Sanctuary, Eliza Au's exhibition investigates the role patterns play in sacred spaces, and how these spaces facilitate and fulfill the human quest for meaning and understanding of the unknown.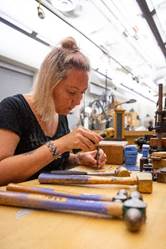 Summer Art Studio and
Summer Arts in Service classes
Find your creative spark by immersing yourself in the extraordinary world of making art with classes in Glass, Jewelry, Welding, Ceramics, Printmaking and Blacksmithing.
New this Summer! Arts Studios is launching The Art of Podcasting. The camp will allow students to explore the art and science of podcasting through this immersive deep dive into modern storytelling creation. From ideation to actualization, participants will develop a sharable podcast of their own design. Students will work with podcast professionals and gain valuable skills in script development, recording and editing a podcast and collaborating with peers in the podcast-making process. To register for Mesa Arts Center Summer Art Studios classes, visit mesaartscenter.com or call the Mesa Arts Center box office during business hours at (480) 644-6520.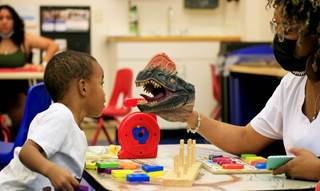 Prehistoric Preschool
Ages 4 and 5
June 13, 2022
Monday 8:00 – 10:00 AM
Pre-registration is required.
The Prehistoric Preschool program is for children 4- 5 years old. This fun-filled dinosaur morning program runs for 4 days over a 2-week period. Includes creative movement, crafts, and special interactive gallery activities.
The fee for the 4-day series (June 13,15, 20 and 22) is $100 or $80 for members.
The museum is closed to visitors at this time.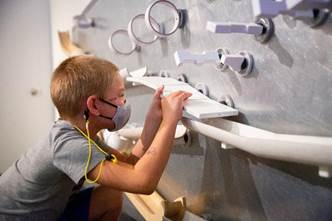 Summer Wonder Camp
Monday, July 12 – Friday, July 16
Half-day runs 8:30 a.m. – 12 p.m.Full-day runs 8:30 a.m. – 4 p.m.
Campers ages 6-12 will investigate the world around us and our roles as agents of innovation!
Registration: Closes June 19
[END]
ABOUT MESA ARTS CENTER
Mesa Arts Center, owned and operated by the City of Mesa, is a unique, architecturally stunning, international award-winning facility located in the heart of downtown Mesa. Arizona's largest arts center is home to four theaters, five art galleries, and 14 art studios. Guests, patrons, and students come to Mesa Arts Center to enjoy the finest live entertainment and performances, world-class visual art exhibitions, and outstanding arts education classes. The facility is an architectural showpiece and a destination for visitors to the Phoenix area. Mesa Arts Center's mission is to invite all people to create and discover entertaining, challenging and diverse art and arts experiences within joyous, dynamic and welcoming environments. For more information, visit mesaartscenter.com.