Two East Valley community colleges provide free training for Gilbert residents
Two East Valley community colleges provide free training for Gilbert residents
MESA, Ariz. – Jan. 20, 2022 – Gilbert residents and business owners looking to hone their professional skills through online training programs are encouraged to apply for scholarships for programs being offered at Chandler-Gilbert Community College (CGCC) and Mesa Community College (MCC).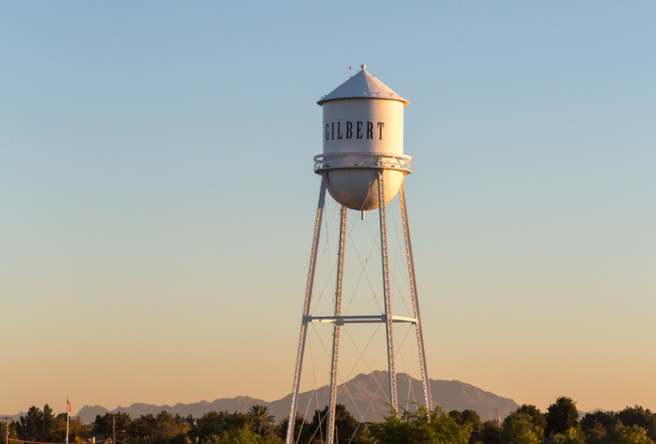 The scholarships are part of the #GilbertTogether Business Recovery Program which launched in September 2020 in an effort to support the relief, recovery, and resiliency of Gilbert businesses and residents during the COVID-19 pandemic.
Scholarships cover the cost of tuition, registration, and course fees in 19 different self-paced, online training programs and a series of modules designed to enhance the professional skills most sought by employers.
The program was developed by expert community college faculty to help businesses upskill their current employees and aid individuals seeking a job or career advancement.
The programs of study include business, healthcare, information technology, manufacturing, and trades.
Additionally, those enrolled in the #GilbertTogether scholarship program will have the opportunity to enhance their professional skills through online modules that feature self-guided activities and assessments that help job seekers prepare for interviews and a career.
Plus, students can connect to potential employers through a new partnership program between Maricopa County Community College District and Pipeline AZ, a local job board and career development platform.
#GilbertTogether scholarships are available for Gilbert residents or business owners through June 2023 or until funds are exhausted.
Visit mesacc.edu/workforce-development/GilbertTogether to apply for a scholarship or request additional information.
To date, Gilbert has awarded 176 scholarships through the #GilbertTogether program with 43 Gilbert residents earning degrees or certificates.Roughly half of scholarship recipients are first generation college students, 58% are female, and approximately 66% of the scholarship recipients are 30 years or older.
# # #
Media contacts:
Town of Gilbert: Jennifer Harrison, jennifer.harrison@gilbertaz.gov
Chandler-Gilbert Community College: Lisha Dunlap, lisha.dunlap@cgc.edu, 480-726-4164
Mesa Community College/Maricopa IT-East Valley (MITI-EV): Dawn Zimmer, dawn.zimmer@mesacc.edu, 480-461-7892
Mesa Community College is nationally recognized for university transfer, career and technical programs, civic engagement, service-learning and innovative approaches to education. On average MCC students provide 23,000 hours of community service annually. For more than 50 years, the college has served as a resource for education, workforce development and lifelong learning. Host to more than 25,400 students annually, MCC offers degree and certificate programs at its two campuses and additional locations through a combination of modalities. MCC is transforming how it champions student success through Guided Pathways with Integrated Support Services and a commitment to diversity, equity and inclusion. MCC is a Hispanic Serving Institution with nearly 50% of its students being the first in their families to attend college. MCC has the largest indigenous student population of all the Maricopa Community Colleges; its American Indian Institute serves students from the 22 federally recognized Arizona tribes as well as out-of-state tribes. The diverse student body includes hundreds of international students from around the world. Award-winning faculty are dedicated to student success, providing the education and training that empowers MCC students to attain their goals. Located in the East Valley of Phoenix, Arizona, on the traditional territories of the O'odham, Piipaash and Yavapai Peoples, MCC is one of 10 colleges in the Maricopa County Community College District. Visit mesacc.edu to learn more.
Chandler-Gilbert Community College (CGCC) has been nationally recognized by the Aspen Institute as the Top 150 community colleges in the United States and is known for experiential and service learning, career and technical programs, innovative technology program offerings, civic engagement and innovative approaches to education. CGCC supports students as a resource for career readiness, university transfer education, workforce development, and lifelong learning. Host to more than 14,000 students annually, CGCC offers degree and certificate programs at its four campus locations: Pecos, Williams, Sun Lakes and Queen Creek. Award-winning, dedicated faculty are deeply invested in student success, providing the education, experiential learning opportunities, and career training to empower CGCC students to compete in the local and global economies. Located in the growing East Valley, CGCC proudly supports students from communities in Chandler, Gilbert, Santan and Sun Lakes. CGCC is one of the 10 colleges in the Maricopa County Community College District. Learn more at cgc.edu.
CGCC and MCC are accredited by the Higher Learning Commission (HLC) -- hlcommission.org.
The Maricopa County Community College District (MCCCD) is an EEO/AA institution and an equal opportunity employer of protected veterans and individuals with disabilities. All qualified applicants will receive consideration for employment without regard to race, color, religion, sex, sexual orientation, gender identity, age, or national origin. A lack of English language skills will not be a barrier to admission and participation in the career and technical education programs of the District. MCCCD does not discriminate on the basis of race, color, national origin, sex, disability or age in its programs or activities. For Title IX/504 concerns, call the following number to reach the appointed coordinator: (480) 731-8499. For additional information, as well as a listing of all coordinators within the Maricopa College system, visit maricopa.edu/non-discrimination.
Images